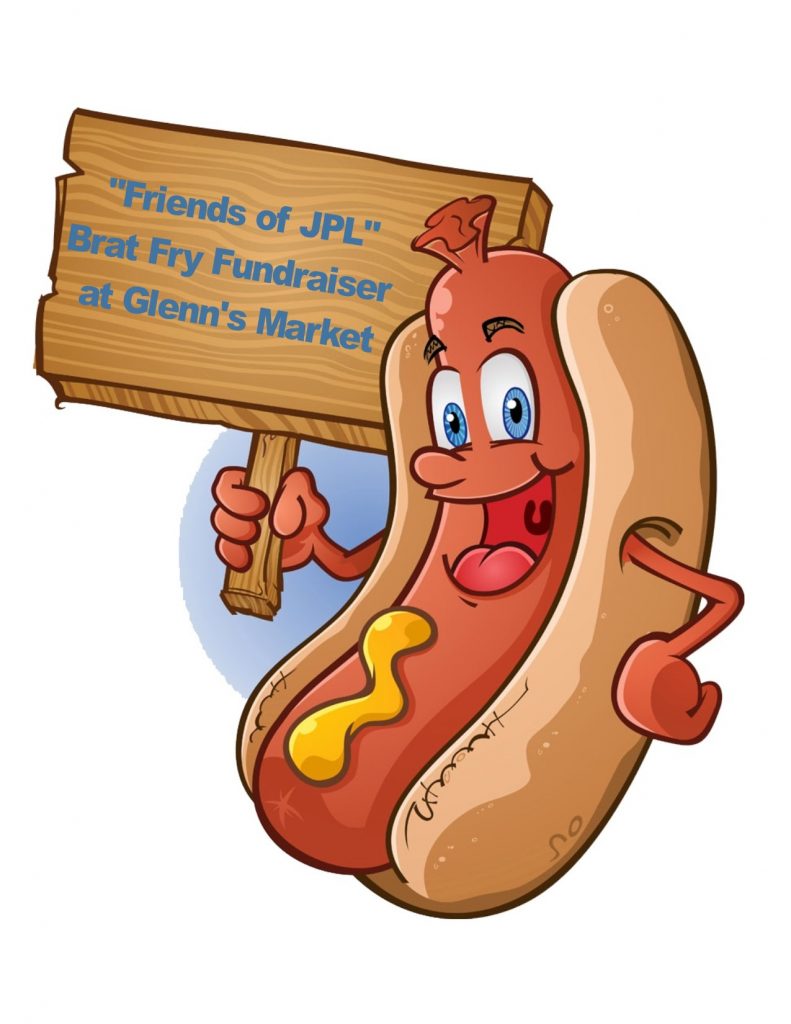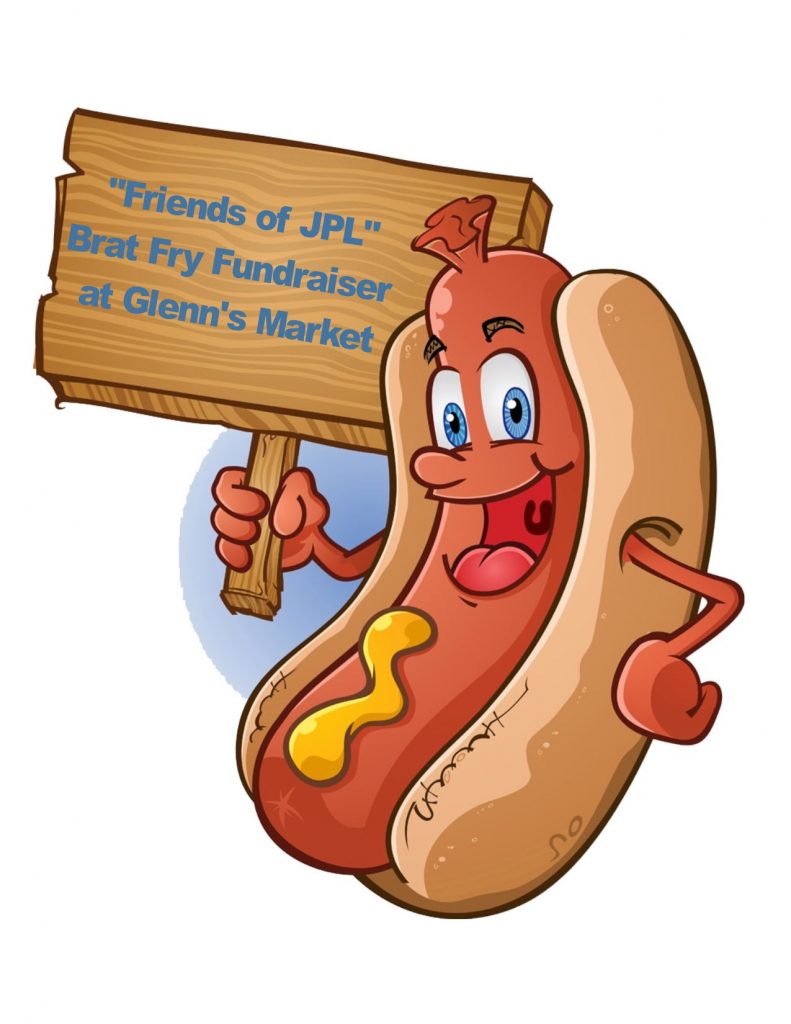 The "Friends of the Juneau Public Library" will be manning the Brat Haus at Glenn's Market in Watertown on Friday, April 5, from 10:00 am – 3:00 pm. On the menu are local favorites like Glenn's Sheboygan brats, the "brat of the week" flavor (Honey Mustard), hamburgers, cheeseburgers, soda, bottled water, and bags of chips.
Prices are as follows:
$3.00 for brats, brats w/kraut, hamburgers & cheeseburgers
$1.00 for bag of chips
$1.00 for can of soda or bottled water
All profits from this fundraiser will be support programming and book purchases at the Juneau Public Library.