Find Things
Search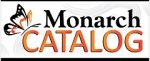 The Juneau Public Library is part of the Monarch catalog – the combined collections of 31 libraries in Dodge, Washington, Ozaukee and Sheboygan counties. You can manage your library card account and get materials from the other libraries delivered right to JPL.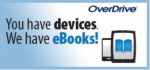 Want an e-book? Search thousands of options on OverDrive – the shared e-book and digital collection of JPL and the Wisconsin Public Library Consortium. Click HERE to learn how to use OverDrive.
Staff picks, read-a-likes, booklists and award-winners.
On-line databases, job search sites, and other resources to help you get the information you need.