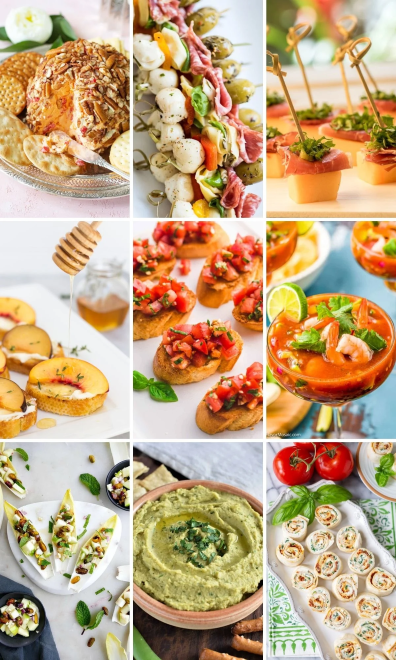 'Tis the season for sensational hors d'oeuvres and captivating mocktail! Come join the party as we create and sample delectable recipes featuring healthy, seasonal ingredients that will make perfect party food for your family and friends. Kara Lane will share her knowledge, expertise and recipes to make your home the place to be this Holiday season.
RSVP required! Please call the library at 920-386-4805 to save your seat. Space is limited!
---
About the presenter:
Kara Lane has been developing and making delicious and entertaining food for over 30 years. In 2015 she had the unique opportunity to become the private chef for a family vacation property that hosted events large and small. One overwhelming ovation for her food was received during a visit from the esteemed late Supreme Court Justice Ruth Bader Ginsburg. Since that time she has worked on opening the food venues of boutique hotels and creating memorable culinary moments for local weddings, business events and school celebrations. She may be too humble to go into all the details, but nobody who has eaten her food will hesitate to tell you that she is an impressive woman who brings serious skill and tasty treats to the table.