JPL is Now Hiring!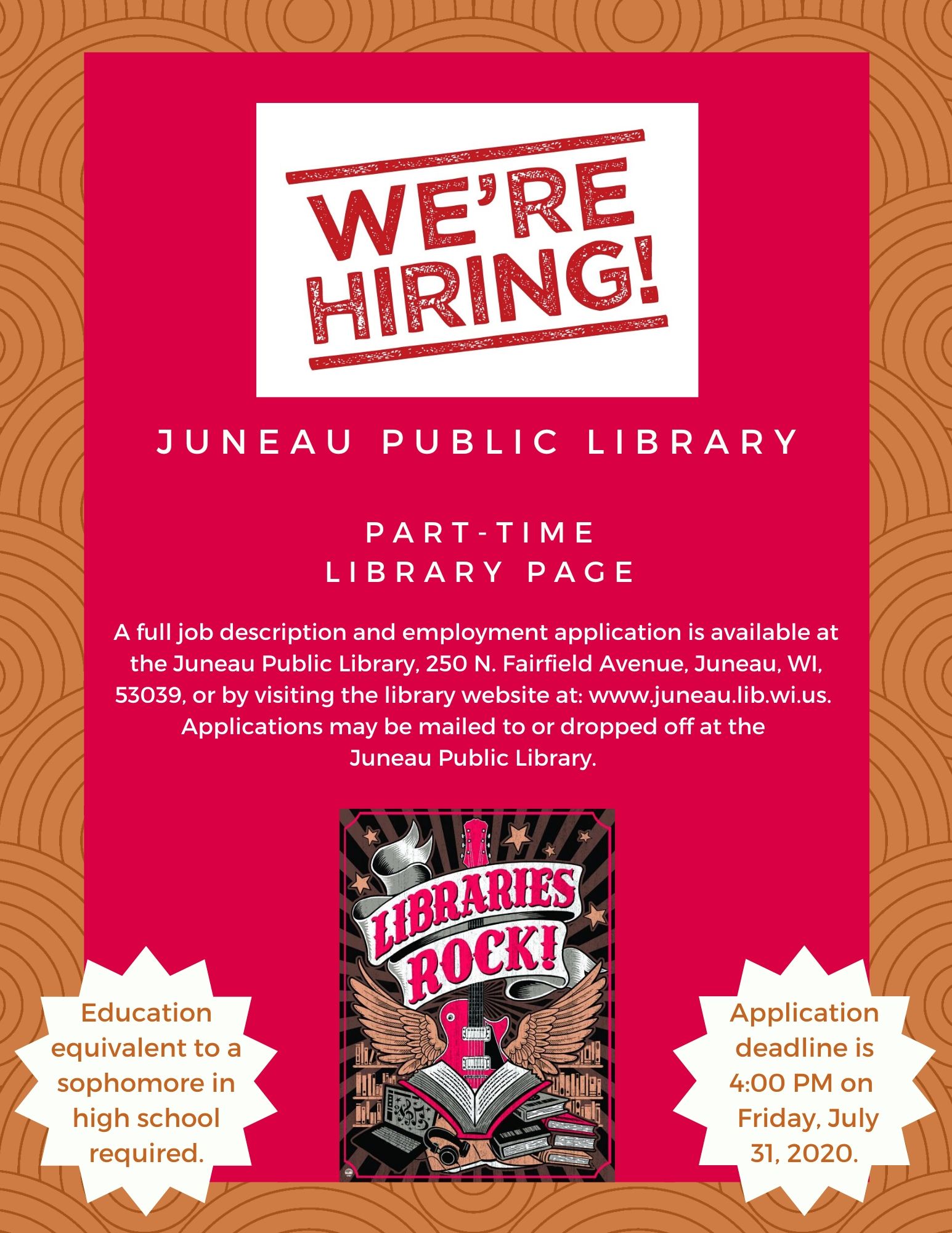 The Juneau Public Library has an opening for TWO part-time Library Pages. Each position averages between 3-6 hrs/wk.  See below for the job posting and click below on the links for the following:
Job Application
Library Page Job Description
Part-Time Employee Hiring Process (for applicants under the age of 16)
Library Page
The Juneau Public Library is accepting applications for a part-time (3-6 hrs/wk) Library Page. Responsibilities include, but are not limited to, sorting and shelving library materials efficiently in alphabetic or numeric order, shelf reading, book repair or reconditioning, and assisting with library programs and displays. The right candidate will have the ability to perform moderately heavy physical work (bending/twisting, reaching, stooping, kneeling, crouching) and communicate effectively with staff and the public. The work shift includes flexible work hours with frequent evening and occasional Saturday morning hours.  The Library Page position requires an education equivalent to a junior in high school (completion of sophomore year) and must be eligible for a child labor permit, if required.  There is no experience required.
A full job description and employment application is available at the Juneau Public Library, 250 N. Fairfield Avenue, Juneau, WI, 53039, or by visiting the library website at www.juneau.lib.wi.us. Applications may be mailed to or dropped off at the Juneau Public Library. The application deadline is Friday, July 31, 2020.